Advanced Air Traffic Management (Advanced ATM)
Objectives:
After successfully completing the course, trainees will gain the knowledge of the systems Europe implemented to optimize the management of the air traffic and Future exploration tracks regarding flight path modeling and integration of onboard equipment in the management.
Content:
ICAO Context: GANP/ASBU
Regional Context: RANP and Asia/Pacific seamless ATM Plan
Communication: CPDLC for ATCo
Navigation: PBN CONCEPT, PMS example
Surveillance: ADS-B ADS-C Radar A/C/Mode S
Collaborative Environment: A-CDM
Sequencing Tools in a collaborative environment: DMAN/AMAN/iAMAN/XMAN
Safety Tools for ATCo vs Pilot: TCAS example
Airspace Optimisation in Europe: ASM/FUA
Demand vs Capacity: ATFCM introduction, European example
TBO: 4D Trajectory (The Operational Concept, iStream Implementation in Paris)
Target Population:
Air Traffic Controllers, Flow management personal, Airspace management personnel and Air Traffic Management related personal
ATC Supervisors, ATM Managers
ATM Regulators
Entry Requirement:
A person with a basic knowledge of Air Traffic Management or related.
Trainees should feel comfortable with English.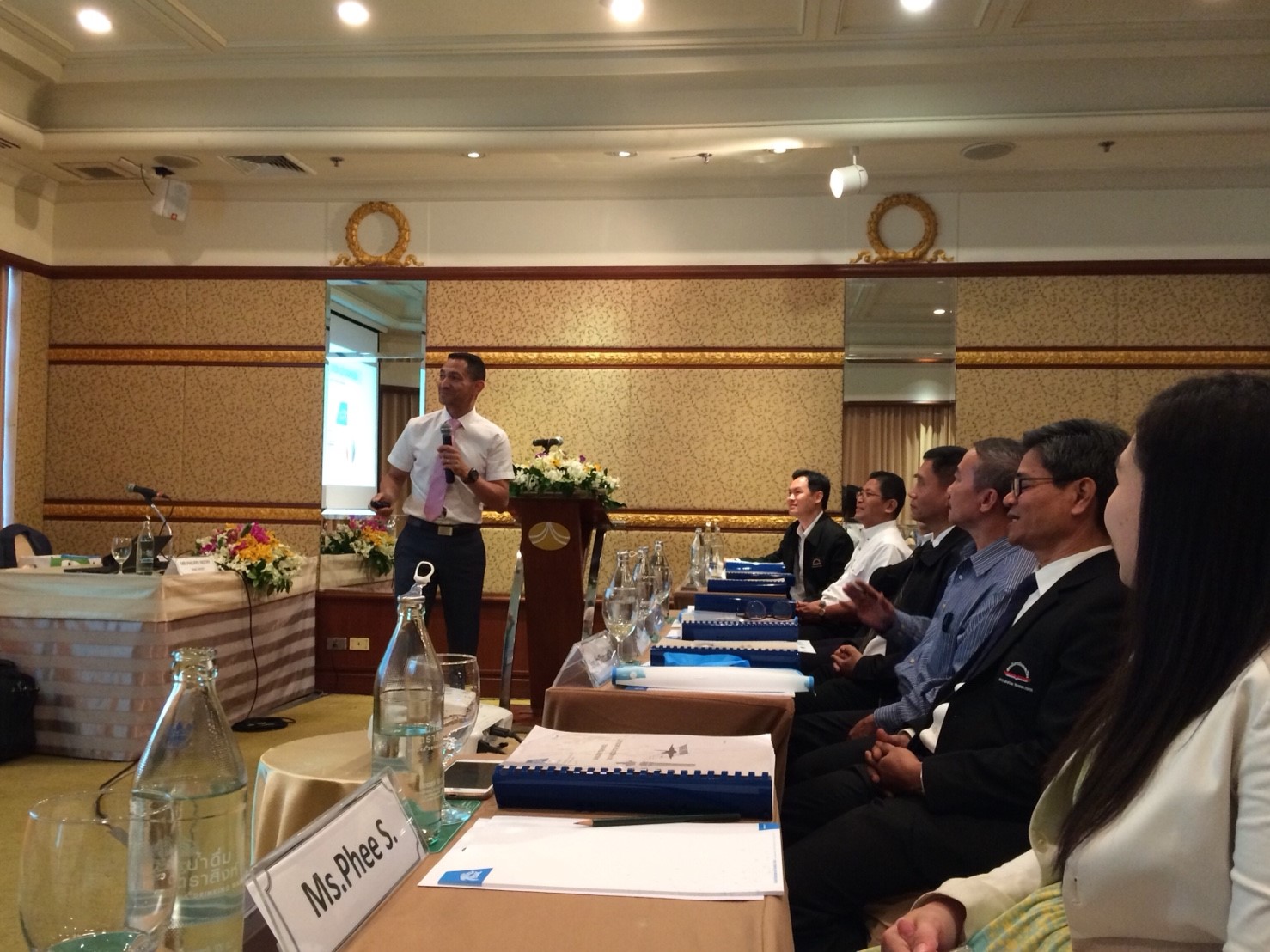 Duration: 5 days
Delivery Mode: Classroom
Level: Intermediate – Advance
Training Area: Air Navigation Services (ANS)
Lecturers: ENAC experts
Language of Instruction: English
(Certified course of ENAC)
Location: THE EMERALD HOTEL (99/1 Rachadapisek Road, Din Daeng, Bangkok, Thailand)
Tuition Fee: THB 55,000
Schedule of Delivery:
Class no. 1 : 4 – 8 June 2018 >> Completed
Class no. 2 : Please Request
Register: Please visit http://itrain.catc.or.th
Aviation Human Resource Development Center (itrain@catc.or.th)
Update: Wednesday, April 25, 2018