Train the Trainer for Aircraft Maintenance Instructor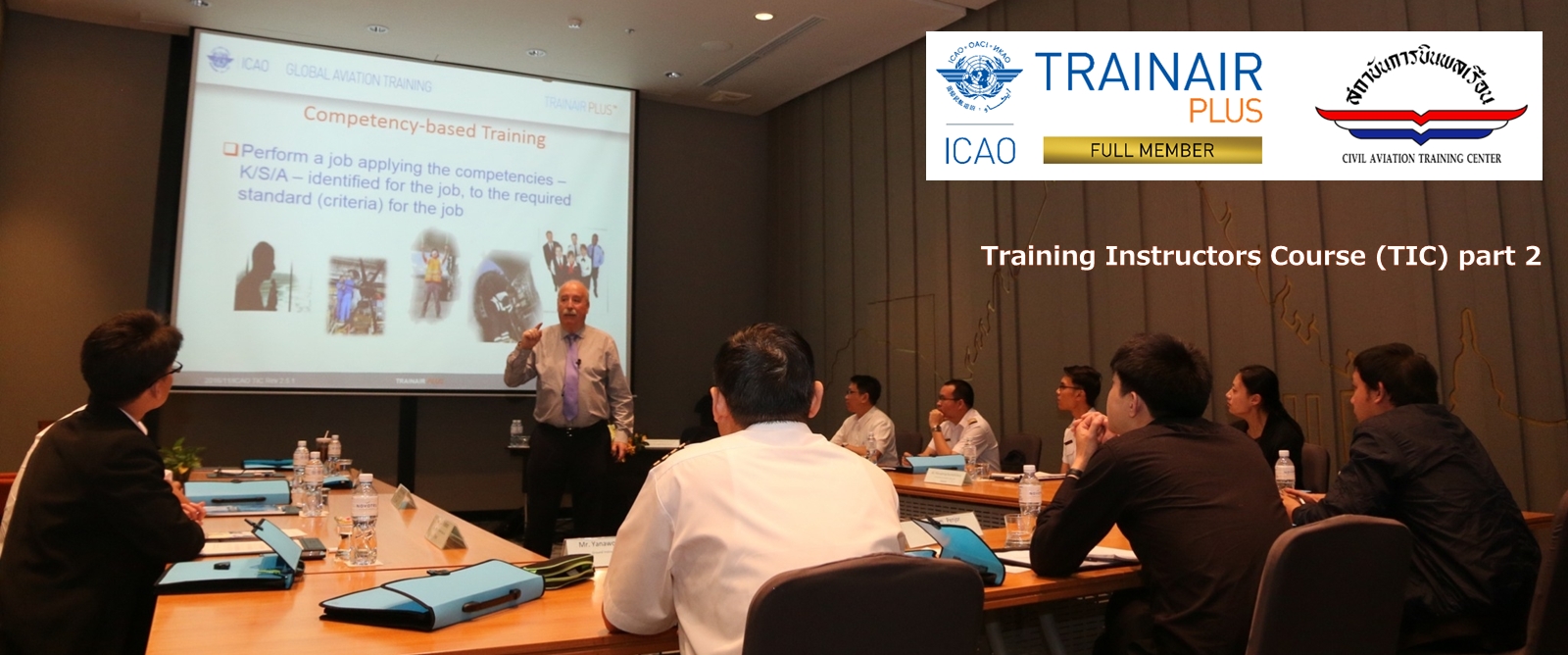 Introduction
The focus of this 5 day course is to identify, encourage and enhance your Classroom Instructional Skills. Learning from professionals how to define a training program, best practice methods for facilitation and presenting. Understand how to perform a Training Needs Analysis and to develop material and content. Ensuring the delivery of an active and engaging learning experience for the delegates.
This course aims to provide a comprehensive understanding of the requirement for effective training in the maintenance environment Part 147 and provides a range of learning techniques to enable you to deliver strong and effective training. The course is extremely intensive highly practical, and promotes best training practices.
Extensive use is made of group exercises, case studies and feedback.
The delegate will receive pre-course work in support of this training to add value to the practical elements of this training. In addition the delegate will make several short presentations throughout the training and will develop a basic training program for a maintenance related subject.
Learning Objectives
After attending this course, participants should be able to cope a Civil Aviation Training Center Certificate program compliant with Civil Aviation Authority requirements for both Initial and basic training.
Who is the Course for?
The course is primarily focused on the needs of the 147 Instructor to be compliant with the obligation to complete Instructional Techniques Training.
What is the Benefit of this Training – What will I learn?
Understand the structure, composition and impact of EASA Part 147 & Part 66 Regulations
Considering the need for EASA 147 Organisation Training
Understand the Adult Learning Experience – Andragogy
Understand the best use of instructional tools and techniques to enhance instruction
Understand techniques to optimize and deliver practical presentations
Focus on the development of your communication skills.
Learn how to create a lesson plan that incorporates the range of learning activities
Developing effective visual aids and supporting materials
Developing Course Material and delivering an effective Training Needs Analysis
Learn how to motivate participants and to maintain attention
How to ensure participants active involvement throughout the training.
Consider group learning and collaborative learning techniques.
Stay up to date with industry instructional techniques.
How to manage difficult students and topics.
Target Group/ Target Population:
This course will be of very significant benefit to potential trainers who need to have the necessary competence to deliver effective courses in the organization.
Training Department Managers and other Training staff will also benefit from attendance to this course.
Pre-Requuisites / Entry Requirement
A background in an aviation maintenance environment with either a relevant Degree of Aircraft
Maintenance Engineers License.
Duration: 5 Days
Training Area: Training Competency Development
Location: Bangkok, Thailand
Tuition Fee: (Please contact)
Seat Maximum: 15