Training Instructors Course (TIC) part 1 Online
Purpose of the Course:
Enable participants to enable participants to methodically conduct training courses according to the ICAO Instructor Competency Framework and develop the required training strategies for course deliveries.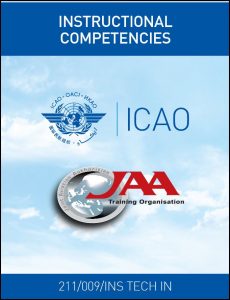 Learning Objectives:
Provide participants with instructional concepts, knowledge and techniques, as well as contemporary methods, which will enable them to prepare to deliver training courses in an efficient and effective way.
Target Population:
Pre-service and in-service instructors with little or no formal training background;
Aviation training instructors and aviation professionals who are dedicated to the implementation of competency-based training programmes;
Subject matter experts and specialists who wish to upgrade their instructional competencies; and
Current instructors who wish to refresh and upgrade their trainer competencies.
Duration: 30 Hours
Delivery Mode: e-Learning
Training Area: Training Competency Development
Level: Technical
The language of Instruction: English
Location: Any location
Tuition Fee:
Register at ICAO website USD 500
Register with CATC,  THB 24,500 (Thailand Vat 7% included)
Requirement: Personal Computer with an Internet connection
The ICAO TRAINAIR PLUS TIC is a two-part course;
For TIC Part 1 Online registration, participants are requested to register through the ICAO online store at https://store.icao.int/trainair-tic-course-part-1.html  or registration through CATC at iTrain or contact: itrain@catc.or.th
For TIC Part 2 Classroom Please visit: http://ahrdc.catc.or.th/?p=64
Aviation Human Resource Development Center (email: itrain@catc.or.th)