ICAO STP Aerodrome Inspection
ICAO STP: 159/002/AGA/AIR INSP
Training Area: Training Competency Development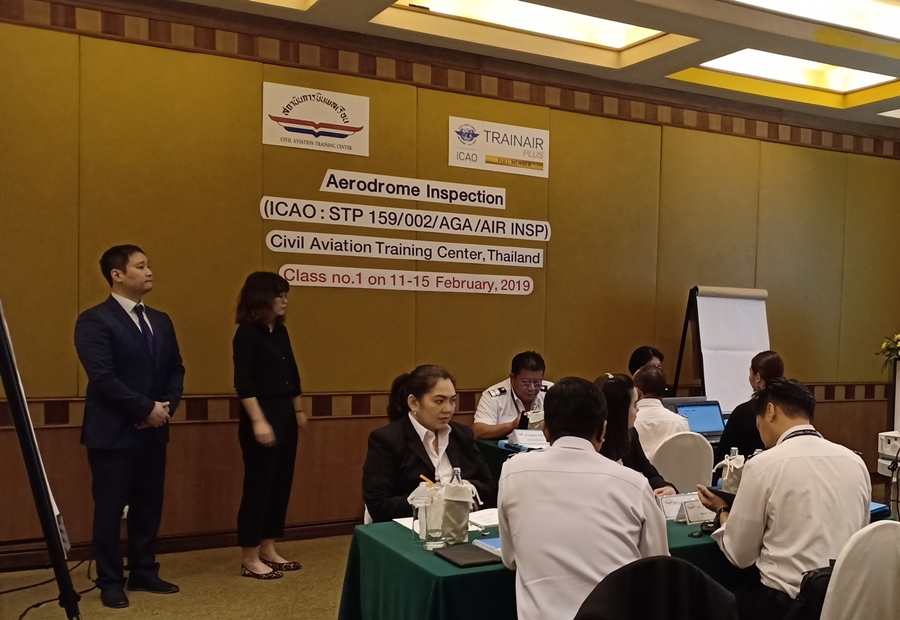 Purpose of the Course:
Provide the necessary knowledge, skills and attitudes to ensure that aerodrome inspection procedures are implemented appropriately in order to achieve the goal of safe and efficient aerodrome operations.
Learning Objectives:
After successfully completing the course, the trainees will be able to:
Employ standard communication phraseology required for safely conducting aerodrome inspection;
Conduct an Aerodrome Surface Inspection;
Conduct an inspection of Visual aids and navigational aids (NAVAIDs);
Verify airside access and movement in airside areas;
Conduct an inspection for the application of safety measures in airside operations;
Verify the application of Notice to Airmen (NOTAMs);
Inspect the presence of wildlife;
Conduct an inspection of Aerodrome Rescue and Fire Fighting Services (ARFFS);
Conduct an inspection of a Safety Management System (SMS).
Target Population: Current entry level aerodrome inspectors and aerodrome agents to become aerodrome inspectors.
Entry Requirement:
Agents or employees who are currently working for an airport
Good oral and written command of English.
Duration: 1 week(s)
Delivery Mode: Blended (Classroom and Practical)
Level: Technical
Language of Instruction: English
Location: Bangkok, Thailand
Tuition Fee: THB 68,500
Maximum Capacity: 12 Seats / Class
Download Course Information Page
For more information, please visit: https://itrain.catc.or.th or email: iTrain@catc.or.th  Phone: +6622726105
Civil Aviation Training Center, Thailand (http://www.catc.or.th)